I won the poster competition for this years harbor festival together with my colleague Käthe Espersen. We illustrated different animals seen around the city's harbor, who have disguised themselves as human beings to participate in KULTURHAVN 2014.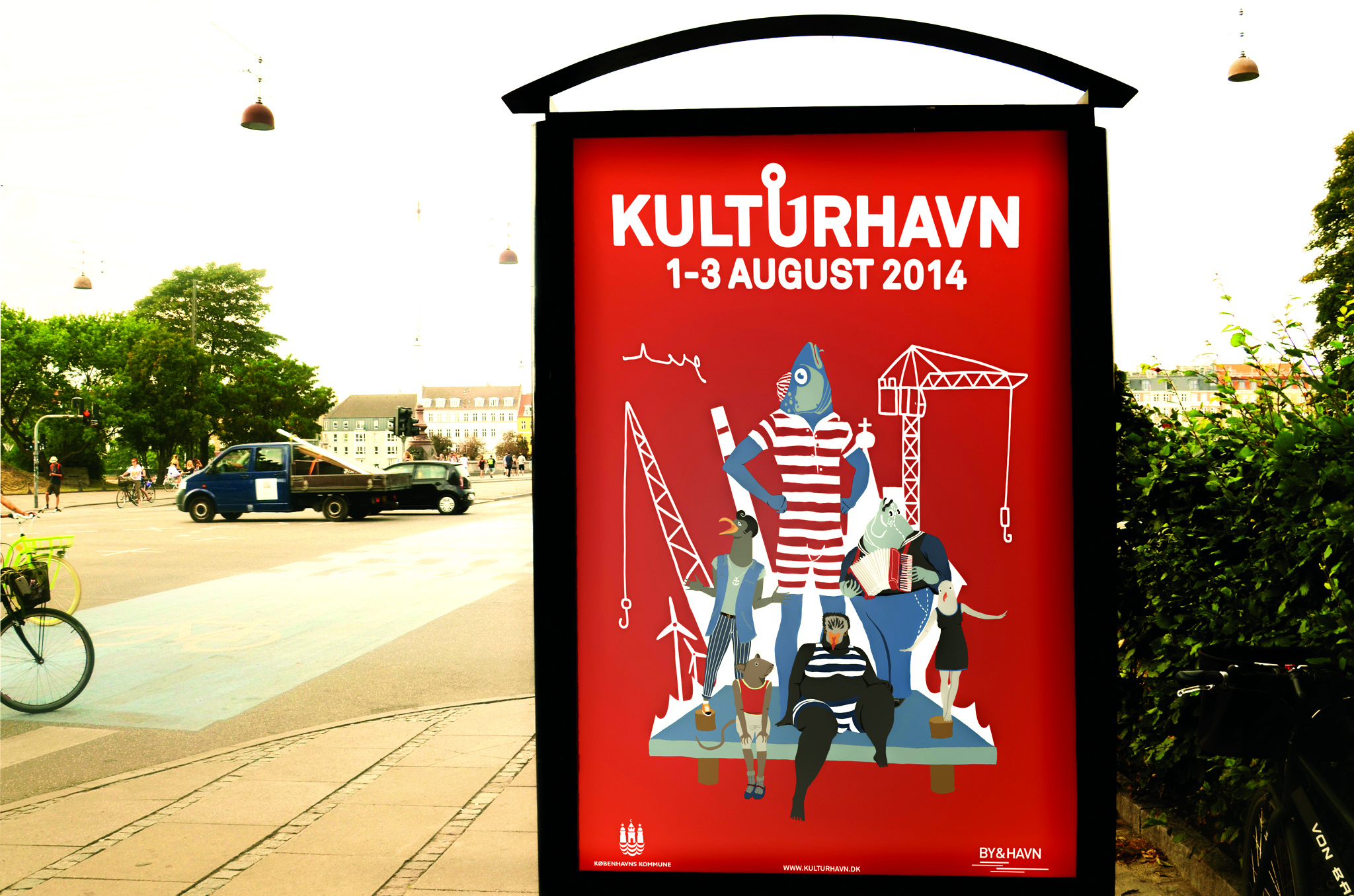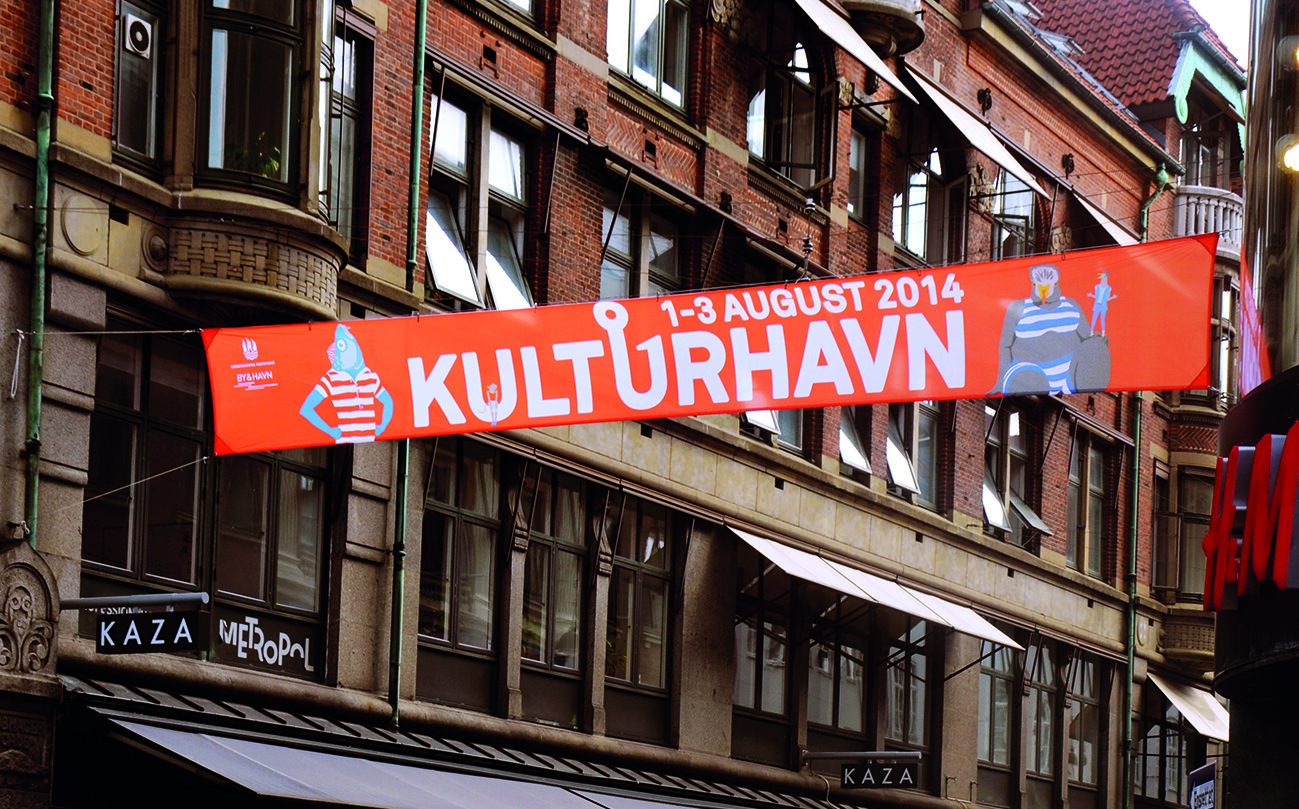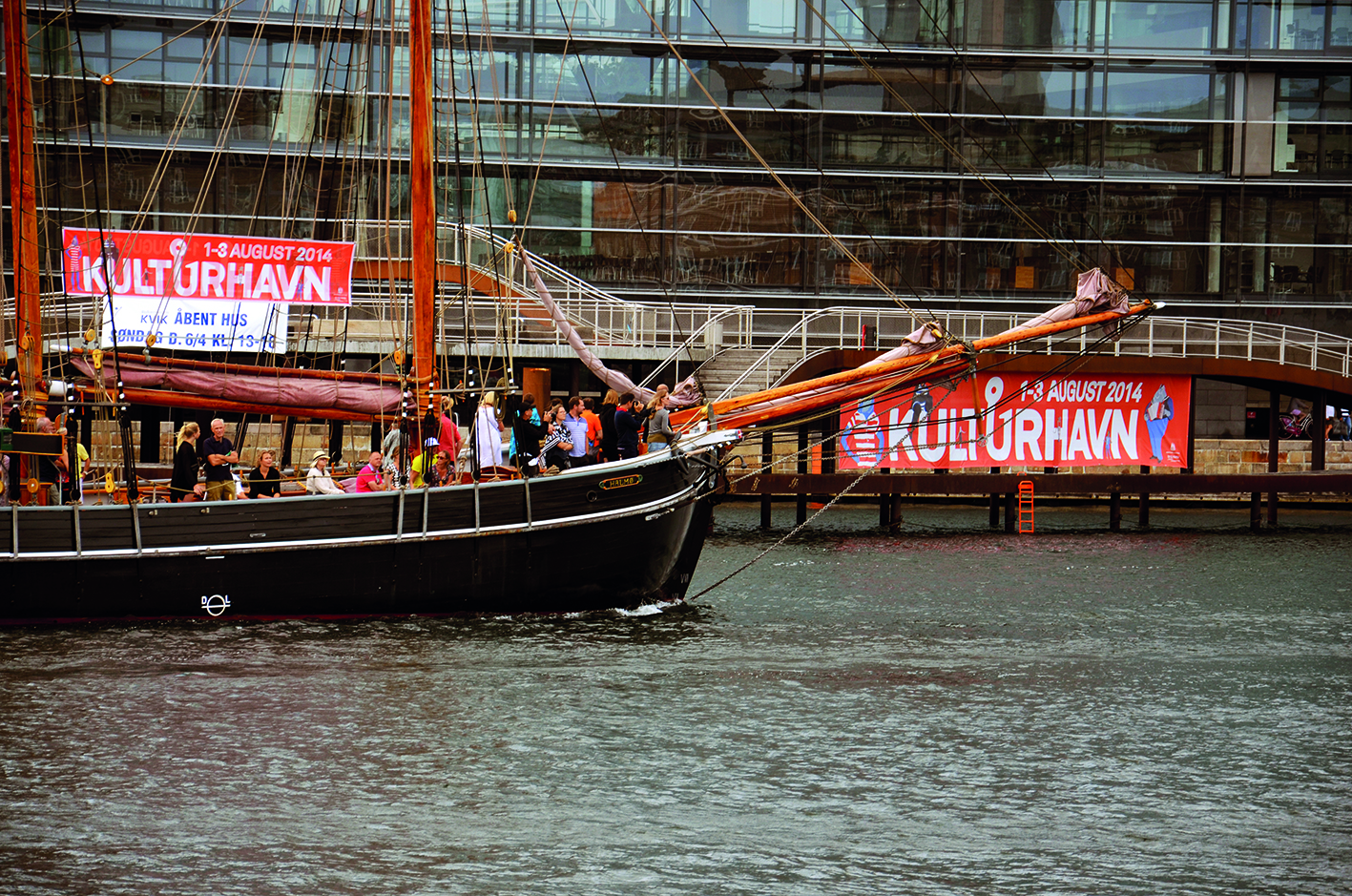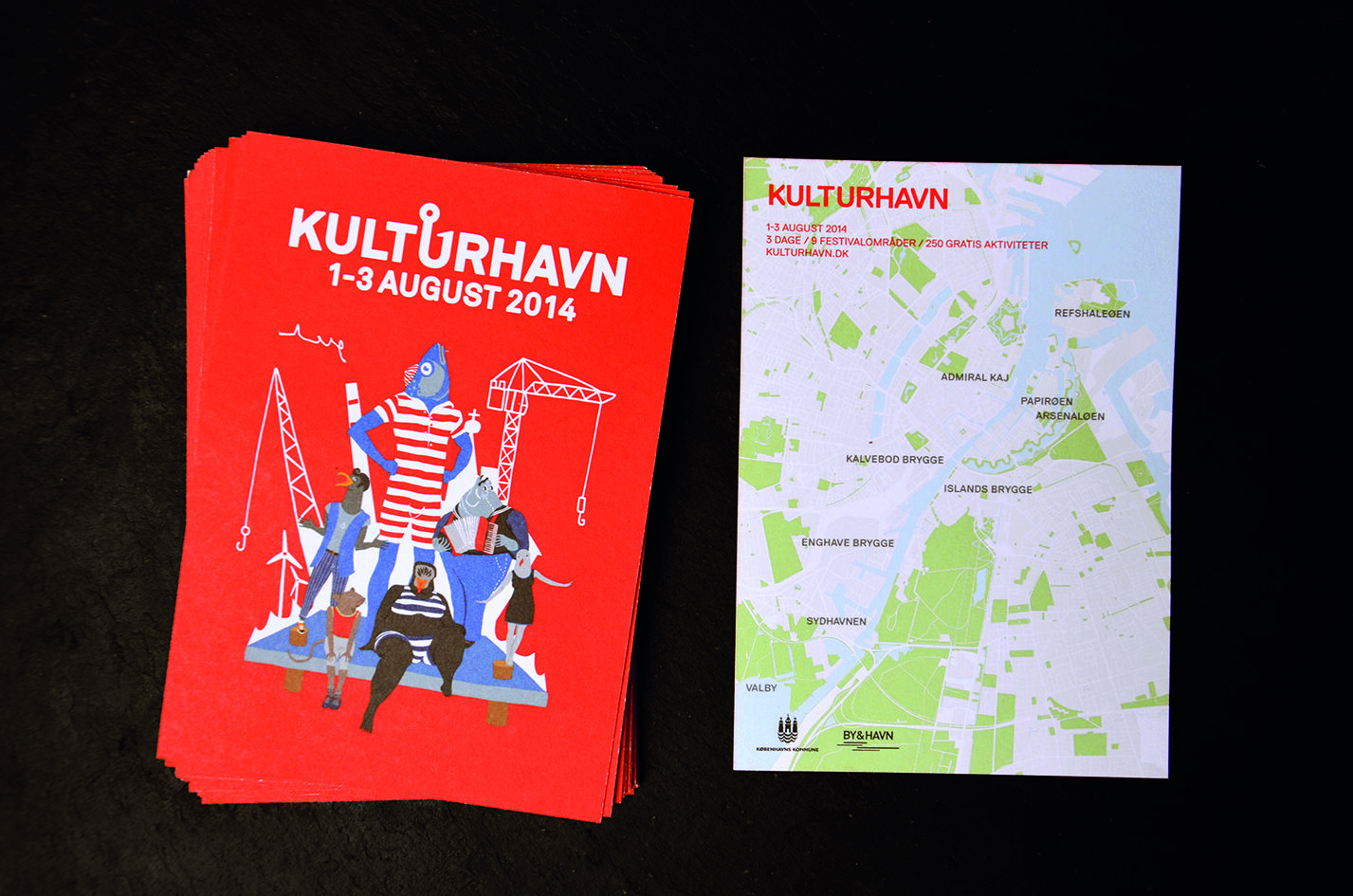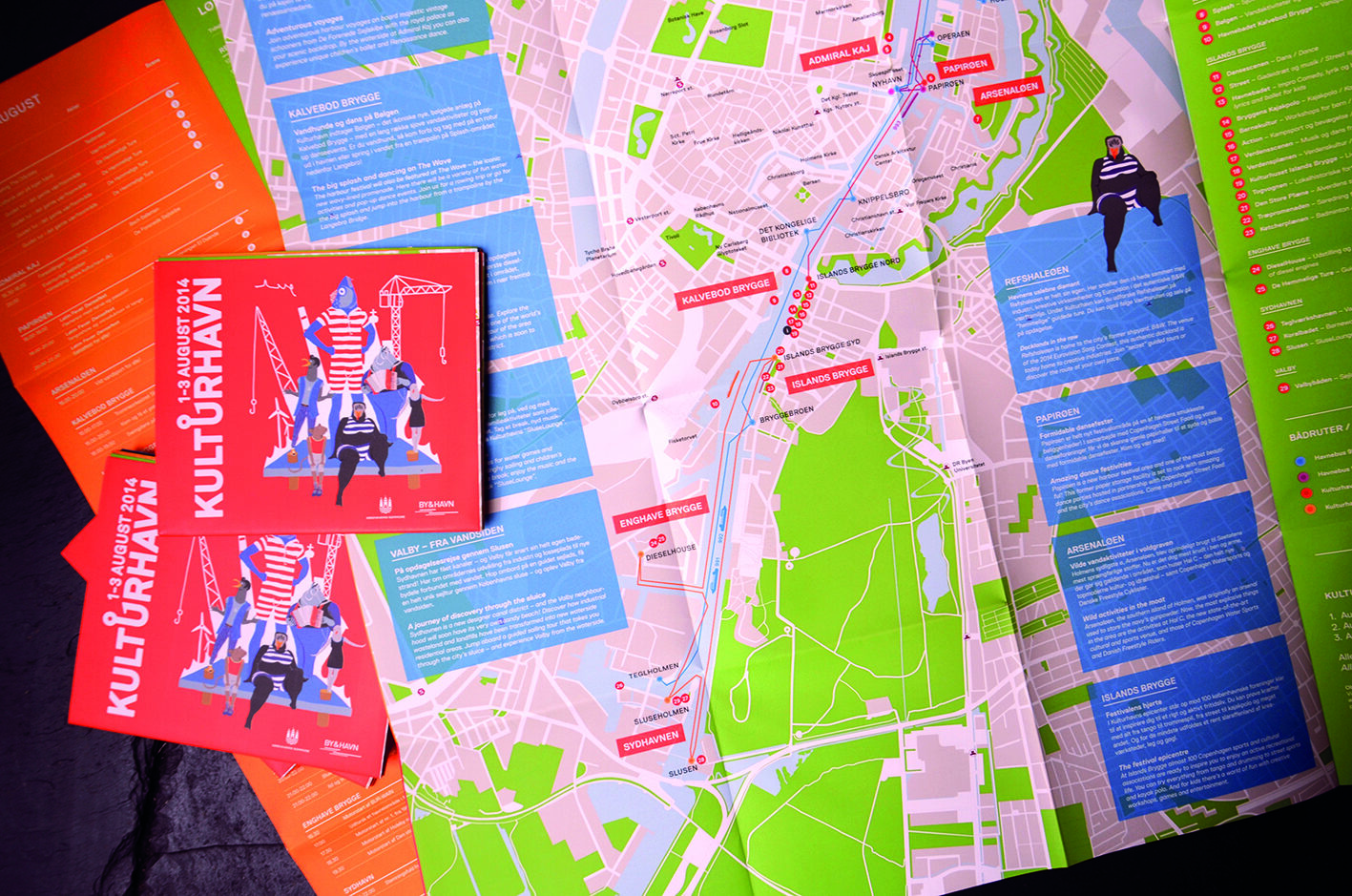 Cod Man is towering up in the middle of the poster, it was his idea to dress up because he had seen how much fun people had at the festival last year, and he is very proud that they managed as well as they did.
He thinks it's a little annoying that Gulliver Fresh is talking about it as if he was the one who came up with the idea, but he says so much anyway.
Harmonica Joe plays a little tune for everyone to get in the right mood, on the pier in front of Copenhagen. He's a real musician.
Miss Gull is dancing to the tune while she is balancing on the pier pole, she is very eager to get out to experience it all.
Breasted Merganser Mette is soaking up the sun and would rather not move about too much.
Rat Girl sits quietly and enjoys it all, she just thinks that it's great to be there.