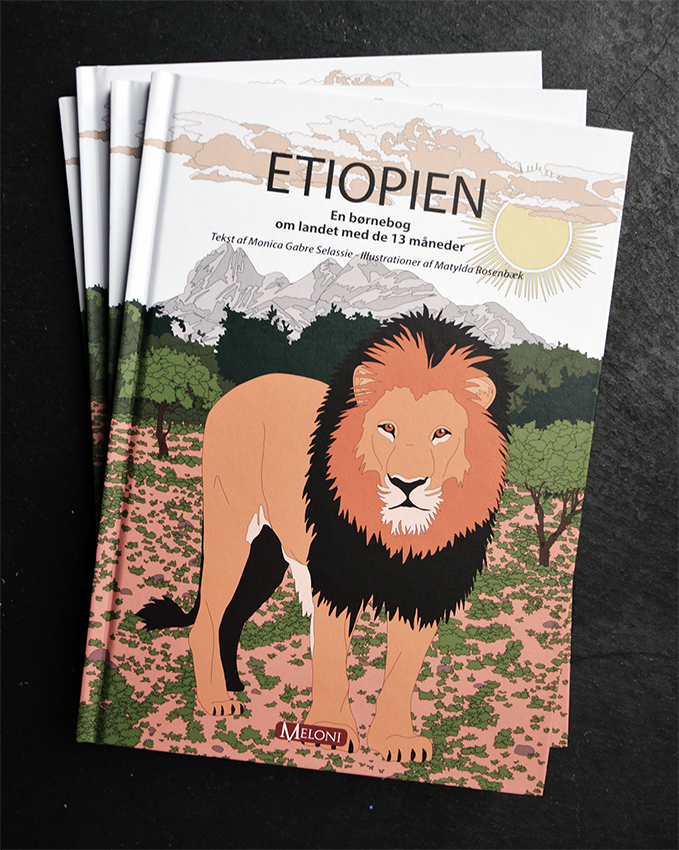 This is an illustrated children's book about Ethiopia. It is a collaboration between myself and Monica Gabre Selassie who has written all the text. Monica is part of Etiopiens Børn, a small voluntary organisation that supports an orphanage in Ethiopia. In spring 2017 she contacted me about making illustrations for a children's book about an orphaned child, who travelled from the countryside to the city in search of a place to live. The publishing company Meloni who is specialised in educational books for children wanted to donate 500 copies of a future book, but we could nok find a writer, who would write the story for free. Since the organisation is based totally on voluntary work, there was no money involved in the making of the book. By 2018 Monica decided that she would write the book herself and the book would be a more factual one about Ethiopia's culture, history and traditions. And now it is published, 32 pages filled with illustrations.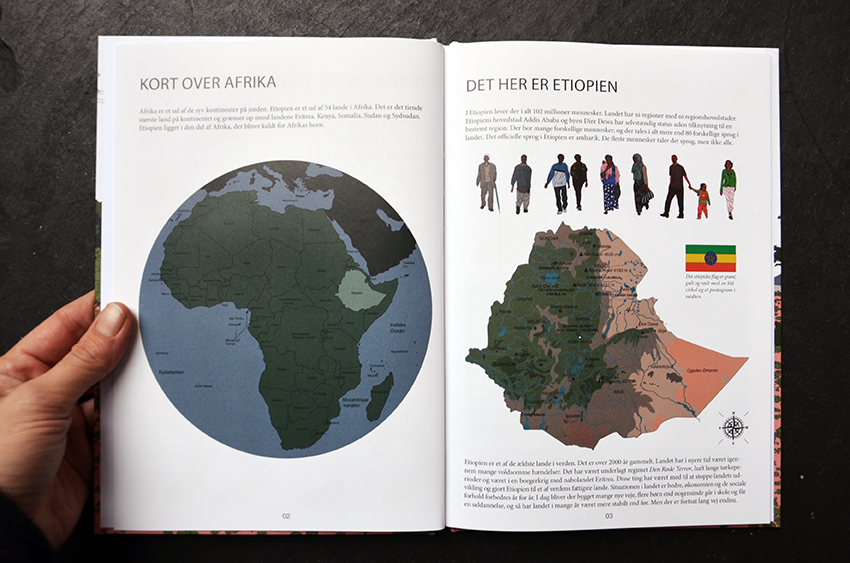 Map of Africa and Ethiopia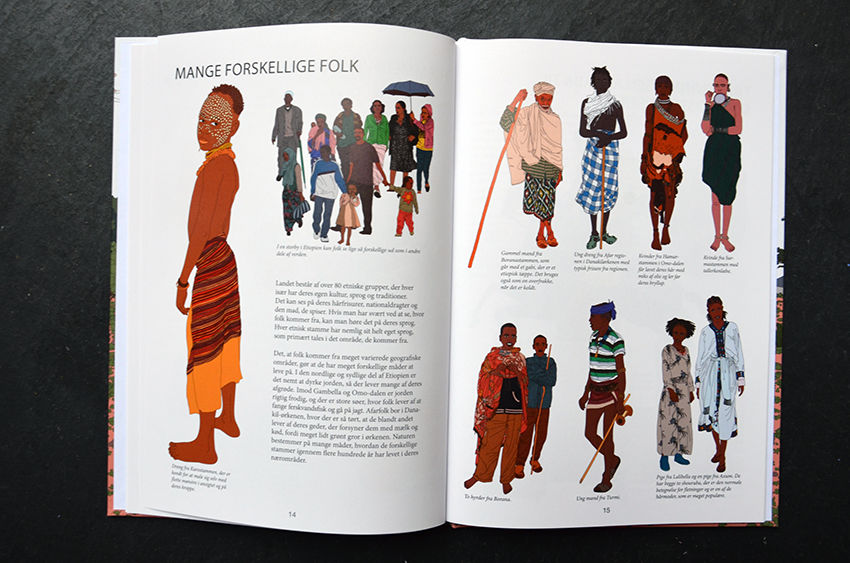 Different people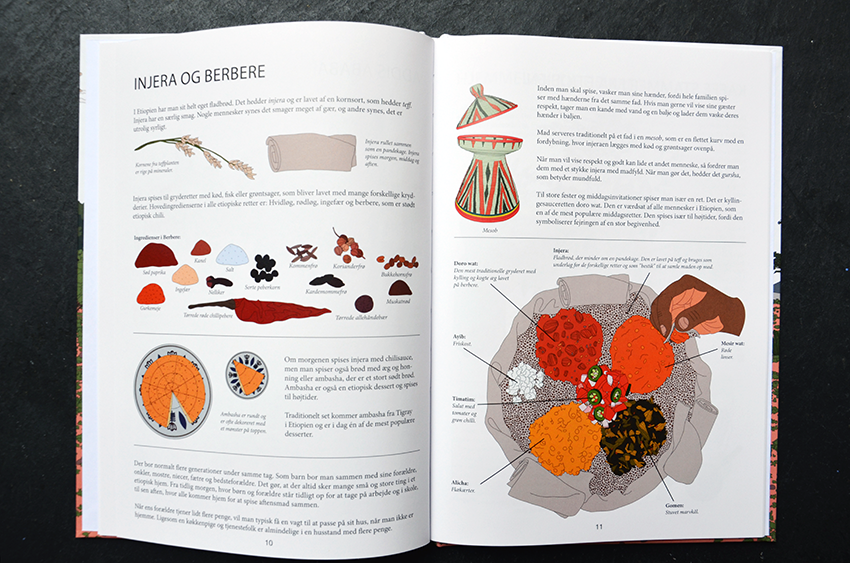 Traditional food
You can buy the book at info@etiopiensboern.dk for 125 DKK.